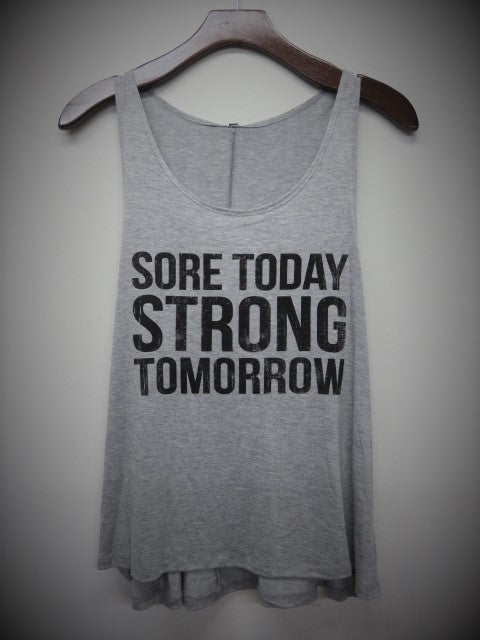 Sore Today Strong Tomorrow Tank in Grey
Regular price $24.00 Sale
For the ones who are fit, or trying to be, for the ones that have goals and slaying getting there, or like me and fall off the track but always try to jump back on, this tank is for you. Loose-fit, but intended to be.
95% Rayon, 5% Spandex
Made in USA
Care instructions say "Dry clean only" but these tanks have done okay flipped inside out and placed in a cold-water gentle cycle and hung to dry.